Expanding within the beautiful county of West Sussex, Pass The Keys, the UK's leading short-let property management service, is offering our expertise from Horsham to Midhurst and everywhere in between. Pass The Keys offers a comprehensive and highly efficient service, ensuring owners/hosts make the best financial returns possible.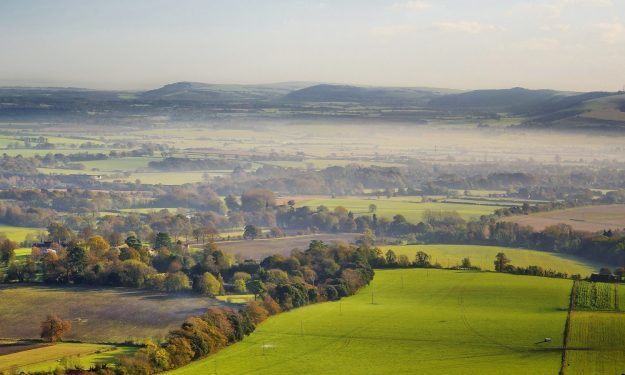 Founded in 2015, Pass The Keys is a new property management company specializing in the short-let market, marketing properties using numerous platforms such as Airbnb and Booking.com. Our full-scale operation covers all aspects, from creating an optimized online listing with professional photography to managing all guest communication with our 24/7 guest service team, professional cleaners, maintenance, hotel standard linen, and specific guest requirements.
We ask Alan of Pass The Keys (West Sussex) why he's so passionate about the county, and its expanding short-let sector.
Alan, can you tell us a bit about yourself?
My passion has been property since leaving school, and I have over 25 years of experience across most sectors, including residential estate agency sales and lettings, property development and management, high-end service offices in the West End and The City, and, more recently, short-term community workspaces (co-working) within major sports stadiums.
I'm married to my very tolerant wife, Sara, and have lived in West Sussex for over 20 years, raising our 4 children.
Alan, what drew you to partnering with Pass The Keys?
The exceptional growth of the short-term rental market in recent years has intrigued me. I came across a posting on social media advertising a franchise opportunity in the county. After conducting a great deal of research on other management companies, it quickly became evident that Pass The Keys stands head and shoulders above the competition. A comprehensive interview process followed by an in-depth and rigorous training program made it apparent that the model works seamlessly, backed up by an in-house team of experts and seriously impressive, cutting-edge technology.
Alan, why does West Sussex need a short-let management company like Pass The Keys? 
West Sussex is a fabulous area for the increasingly popular holiday-style and short-stay property rental.
I've spoken to many property owners in the area who have considered renting their properties, may it be their main residence, annexes, converted outbuildings, or thinking about the buy-to-let sector. Many would like to rent through the traditional AST route but would love the option of using the properties for themselves, family, and friends. However, the time-consuming and hands-on management approach required to become a successful host has been put off. Considering the marketing, inquiry handling, guest check-ins and outs, cleaning, linen, and maintenance, it's estimated that, on average, it takes about 40 hours of work per month.
Pass The Keys offers a complete end-to-end property management solution covering all aspects, including marketing, professional photography, thorough guest vetting (no parties!), 24/7 guest support, and a hotel standard service, and have been awarded with professional Airbnb co-host status.

Furthermore, Pass The Keys provides an online host portal so property owners can follow occupancy and rates, current and forecasted revenue performance, and monitor cleaning standards with reports and photography after each guest's stay.
If you have a property in West Sussex and are interested to find out how much you could earn as a short-let host through Airbnb, give Pass the Keys West Sussex a call on 01403 332235 or simply drop Alan an email: alan.todd@passthekeys.co.uk. You can also visit our website and get a quote on how much your property could earn through short-letting. Simply visithttps://www.passthekeys.co.uk/london-south-east-england/westsussex/.