As the demand for short-term lets rises significantly in Swansea, there is an increasing demand for professional support and services to help manage the short-letting process. Pass the Keys are proud to announce that we have teamed up with local property business owner and entrepreneur Hannah McCartan to provide short letting support in Swansea.
We interviewed Hannah, the Managing Director of Pass the Keys (Swansea) Ltd, to find out why she's so passionate about the city and its growing short-let industry.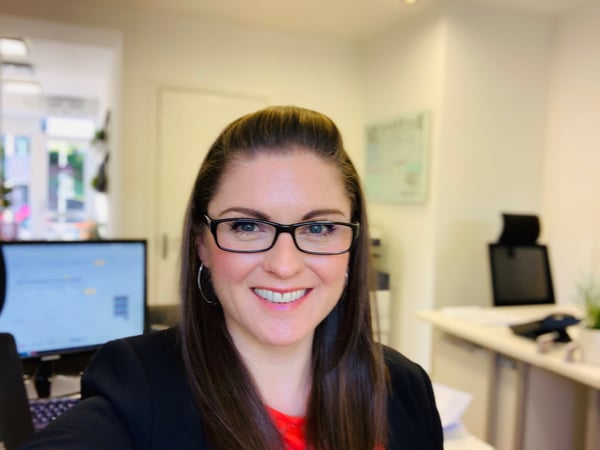 Tell us about yourself!
HM: I'm Hannah McCartan, Managing Director of McCartan Lettings and Property Management in Swansea, and also the latest Partner of Pass the Keys.
I started working in property in 2001 part-time whilst studying as an undergraduate at Swansea University and quickly realised I had a passion for the industry. In 2003, I began to focus more on lettings than sales, and in 2006 (aged 25), an opportunity arose to set up my own dedicated lettings agency and I took it! McCartan Lettings was formed. From there, the business has gone from strength to strength.
There is undoubtedly an increasing demand within the lettings market in Swansea for short-term accommodation, and I'm excited to bring my knowledge and expertise to this new venture.
Why did you start your business in Swansea?
HM: I am very passionate about Swansea and feel it has huge amounts of potential. We are surrounded by beautiful golden beaches here, and the £1.3 billion City Deal has already begun to transform the City Centre, bringing in tourism and new employment opportunities.
Knowing the demand for accommodation from visitors and businesses all over the UK and abroad will continue to increase, it feels like now is the right time to enter into the short-letting industry here in Swansea – it'll be a natural progression from standard residential lettings.
Keeping up with developing technology must be at the forefront of operations and is the key to success for lettings moving forward. Pass the Keys has a fantastic online portal for landlords and operational systems already in place.
They have also achieved the prestigious Airbnb Professional Cohost Status, one of only a few UK businesses to do so, which aligns with my core values of providing a bespoke service to all our clients.
After several meetings with their CEO (on Langland Beach, no less!) and at their hub in Shoreditch, London, it became quickly apparent that the team at Pass the Keys shared the same core values and open approach to learning and developing together as I and my team at McCartan.
My aim is to combine my 18 years experience of the property market with Pass the Keys' advancements in management technology and their official Airbnb Professional Cohost status to help facilitate and support landlords and hosts with efficient, easy-to-use support and management services in Swansea.
It is a brand that I am proud to become a part of, and I am excited about the future of Pass the Keys!
Why do people need a short-letting company like Pass the Keys in Swansea?
HM: There are some excellent holiday lettings companies working in the Swansea area, but they have very specific focuses – holiday lets, or serviced apartments. There aren't any agents taking on the entire short-let market, or working as totally dedicated Airbnb management specialists in Swansea at the moment.
Feedback from my clients and business contacts so far has been overwhelmingly positive, with many already providing referrals based on the good reputation that I have already earned in the area.
Swansea currently has more than 5 million visitors every year. Interestingly, 85% of tourists revisit Swansea, and 80% will stay for an average of 4 days.
This is a chance for property owners in Swansea who are ready to capitalise on this booming industry and increase their income through short lets.
There are many challenges facing property owners in Swansea that make them reluctant to enter the short-letting market such as poor management systems, extra costs for unexpected damage, the classic horror stories of 'party weekends' and the subsequent cleaning fees, etc. This is where Pass the Keys Swansea steps in!
What advice would you give to property owners if they want to host on Airbnb?
HM: I think this would be the same advice I give our McCartan Lettings landlords! Guests, like tenants, expect a high standard of accommodation, particularly if they have chosen to book your property instead of a hotel.
First and foremost, you need to make sure your property is exceptionally clean, well maintained and well equipped. That doesn't mean overly cluttered though!
Guests are looking for ideal locations for their stays, and for individual charm in a property – so make sure your photographs are professional to ensure they maximize on your property's benefits to really show it off.